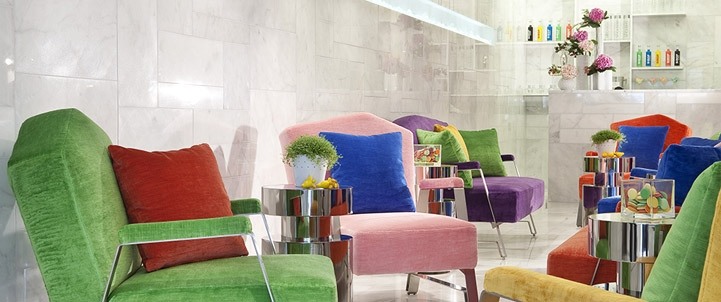 Hotel Cristal Champs Élysées
A stylish and contemporary hotel just a stone's throw from the Champs Elysées
Both a haven of luxury and a temple of design, the hotel Cristal Champs Elysées Paris is blessed with an exceptional location, 50 m from the world's most beautiful avenue. In this prestigious quarter, acclaimed by shopaholics for its luxury boutiques, the hotel embodies single-handedly everything that is chic and sumptuous about Paris. The contemporary decor, designed by the talented and renowned duo Mattia Bonnetti and Philippe Medioni, is a contrast of elegance and fantasy, that is as harmonious as it is bold. With bright colours showcasing the natural noble materials, the place has a unique atmosphere, that is strikingly modern and as warm as it is refined.
Ideally located and superbly decorated, this exceptional hotel is the perfect base for both tourist adventures and business trips. Its excellent service, the beautiful setting and the quality of its facilities make the Hotel Cristal Champs Elysées the perfect place for an unforgettable stay in Paris, at the centre of the Paris' 'Golden Triangle'.
The rooms