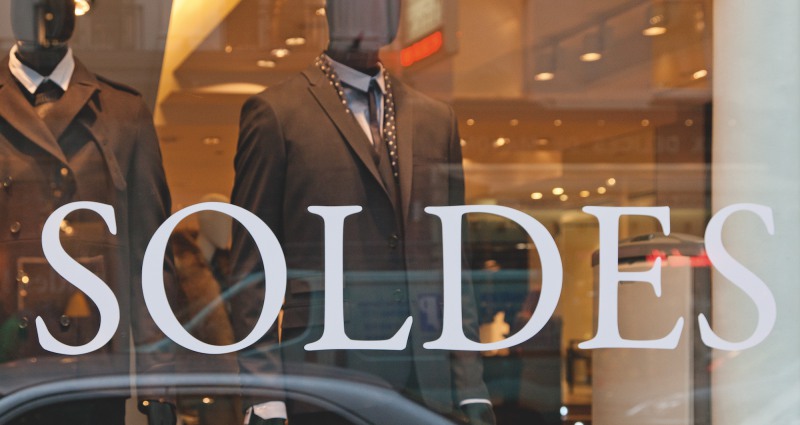 Discover Paris in the crazy atmosphere of the winter sales
As happens every year in January, Paris consolidates her position as the world capital of fashion and shopping with the start of the traditional winter sales, an event which attracts fashionistas worldwide. So enjoy a stay at the Hotel Cristal Champs Elysées while you renew your wardrobe. The most beautiful avenue in the world becomes even lovelier when it's bursting with bargains, and Paris holds many other shopping surprises, too.
Haute couture on the Champs Elysées and bargains in department stores
The Champs Elysées, a focus for all the major luxury brands such as Louis Vuitton and Guerlain, offers a unique opportunity for you to find the hottest creations from the most prestigious fashion houses. Then, head off in the direction of the Boulevard Haussmann, where you can browse amongst the discounts to be had at the world-famous department stores and enjoy the exceptional excitement these winter sales afford.
Discover the creators of the Marais or St. Germain
See you in the Marais, one of the oldest districts of Paris, where you can find the workshops of artists and designers, and some of the most fashionable shops in the capital. Then, with a completely different atmosphere, the Saint-Germain-des-Prés district offers the charms of one of the most emblematic places in the city as a delightful backdrop while you window shop amidst luxury boutiques and ready-to-wear outlets. Sheer shopaholic bliss!
Some tips for a successful sales period
Take your time, that's the key concept for enjoying shopping success at the sales! Scout out what you want beforehand and don't hesitate to get to know the traders so they offer you their best deals, most of which are available in the early days of the sales. Finally, to miss the crowds, do your shopping on a weekday.
Picture: © Paris Tourist Office - Photographe : Amélie Dupont