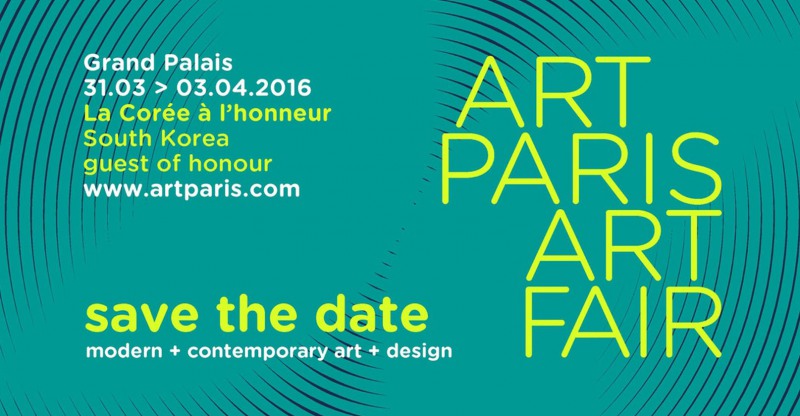 An unmissable appointment with the art world in Paris
The international contemporary art show the Art Paris Art Fair is back in Paris this spring, from March 31st to April 3rd, at the Grand Palais. This year the event will bring together 143 galleries from 20 countries, including France, the USA, Italy and, for the first time, Colombia, Azerbaijan and Iran. This trade fair offers the opportunity to travel the world via various visual art media, from design to photography. It's a colourful and visually vibrant event that welcomes you in the heart of Paris, just a few steps from your Hotel Cristal Champs-Elysees.
Discover the wealth of the world's artistic heritage
The Grand Palais is already preparing to welcome the tens of thousands of visitors expected to attend the 2016 edition of the Art Paris Art Fair, the leading art event in the capital's calendar. Here you'll have the opportunity to discover contemporary and modern art in all its many variations through exhibitions of works by 2,200 artists from around the world. Among the major galleries who will exhibit their wares you can expect 50 Golborne from London, the UM Gallery from Seoul, the Galerie Hervé Perdriolle of Paris, the Progetto Arte Elm of Milan, the Primae Noctis Art Gallery from Lugano, and many more.
South Korea, this year's guest of honour
As part of the celebrations marking the year of France-Korea, the Art Paris Art Fair reaffirms its interest in Eastern cultures by devoting special attention to the artistic creativity of South Korea, from the emergence of specific forms in the 1960s to today's artistic boom in the region. Choose to stay at the Hotel Cristal Champs-Elysées, located near the Fair's Grand Palais venue, to discover the artistic history of Eastern Asia.